VEEV. Vaping made right.
Customized pleasure. Fast charging. Smart technology.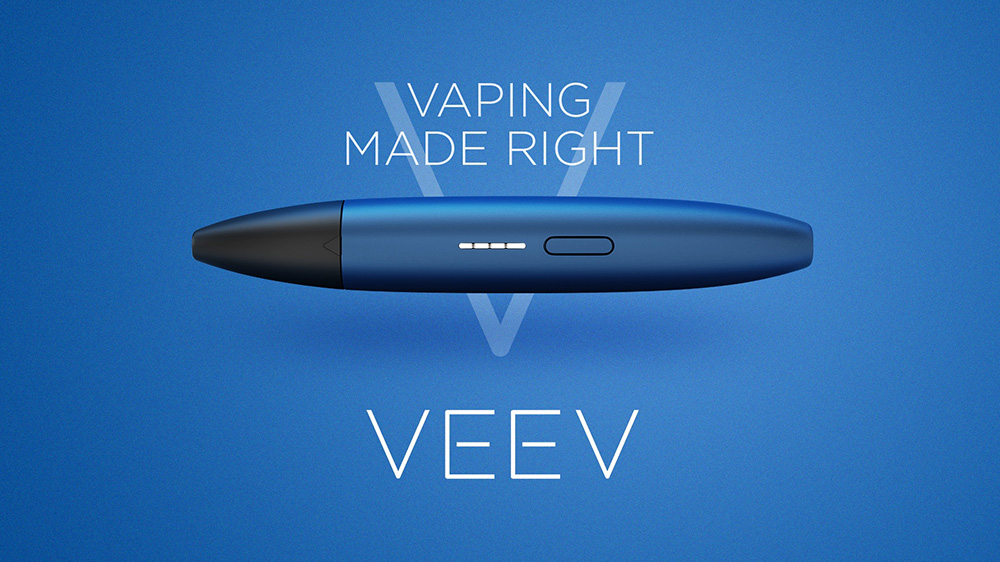 Made for pleasure.
A device that's a delight to hold. With a refined range of colors and polished aluminum finishing that come together for an elegant look and feel. Milled from a single block of aluminum, it's sturdy, stylish and built to last. This is design made right.
Vaping like no other.
Take your vaping experience to the next level . With vape cloud customization and our unique sensory feature, the responsive draw , deliver a subtle vibration at every draw.
A vape you can trust.
Unique VEEV MESH™ heating technology. The result of Science made right. Scientific research and development underpin everything we do on VEEV. For this and other PMI smoke-free products, we built a team of over 400 scientists, and collectively we've filed thousands of patents and invested billions in the development of our smoke-free alternatives.
LEARN MORE
Crafted flavor. Made right.
Delight your senses with crafted flavors. VEEV pods offer a sophisticated twist on the familiar flavors you love. Brought to life by our flavor designers and made right with best in class ingredients, VEEV device with VEEV pod delivers moments worth savoring.
LEARN MORE
VEEV APP
A vaping experience the way you want.
Through VEEV app, you can now customize your vaping experience to reflect your preferences. Choose between two vape cloud sizes (amount of vapor generated), select the responsive draw setting that you like, view your usage (puff count).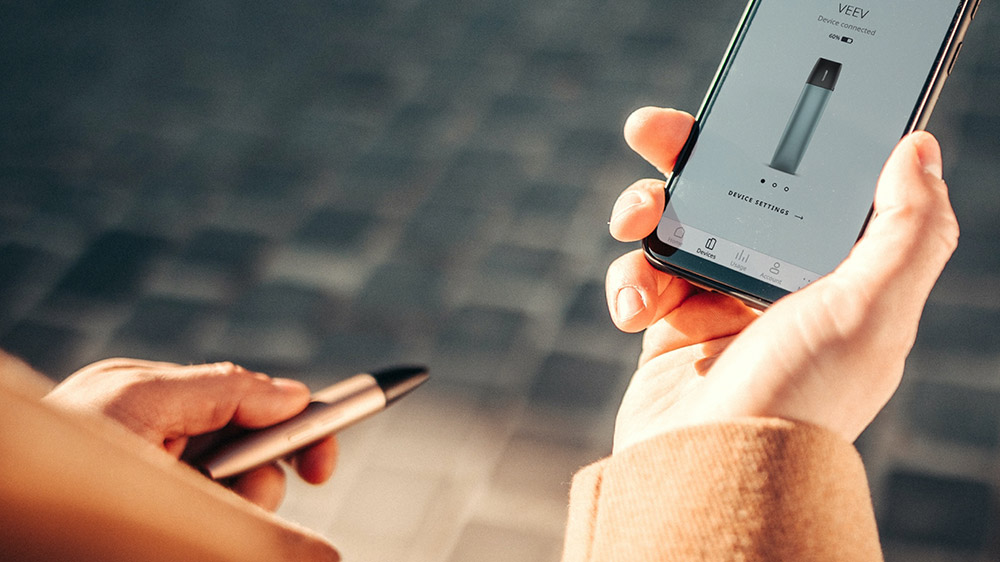 Unique VEEV heating technology.
The result is a true product of dedication. Our unique VEEV MESH™ heating technology is designed in Switzerland, and it's backed by over 6 years of rigorous scientific research and development. We've designed the MESH™ heater to remain in constant contact with the e-liquid, which delivers taste consistency unlike wick and coil e-cigarettes.
LEARN MORE
Make VEEV truly yours.
The VEEV sleeve and cap not only add protection, but also add another layer of personalization with five vibrant colors to choose from.
It's never been easier to make it yours!
SHOP NOW
BENEFITS
No cigarette smoke smell
Because VEEV is better than cigarette smoke.
About VEEV
VEEV is a next generation Vaping device aimed at adult smokers looking for an alternative