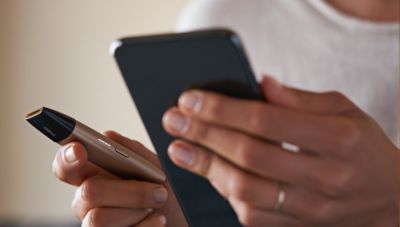 How to use your VEEV?
PREPARE
Remove the seal tab before using the VEEV pod.
INSERT
Insert the VEEV pod into your VEEV device. A quick vibration and light pulse will confirm the VEEV pod is correctly inserted.
USE : VAPE
Press the button for 1 second to turn on the device for first use. Once the lights stop pulsing, they will become constant white and show the battery level. You can start vaping.
TURN OFF
If you don't use your VEEV device, it will automatically turn off after 3 minutes to save battery. Alternatively, you can turn off your VEEV by pressing the button for 1 second until it vibrates, and the lights turn off.
Contact us
We are here to help you.